Seattle gets a new LGBTQ bar / club in SoDo: the comeback… is it RPlace 2? | Seattle gay scene
[ad_1]
August has traditionally been a slow news month and aside from the ongoing tragic disaster in Afghanistan, the other big news of recent times has been boring endless talks about hosting a game show of nearly 60. years old, mostly watched by people over 60.
Locally, we now have something to say… in particular, the news that Seattle is going to have a brand new gay club. In Seattle's trendy SoDo neighborhood. And, it's a BIG space, over 9,000 square feet.
AND, it's called THE RETURN.
(Don't tell Lisa Kudrow's Valerie Cherish… she's contentious !!!)
Oh, and did we forget to start with the information that it looks like the new club is the brainchild of former RPlace manager FLOYD LOVELADY? So, does that mean The Comeback is RPlace 2.0?
We do not know. We have reached out to RPlace owner Steve Timmons for a comment, but have yet to hear back.
We know the new location will be at SoDo in the building formerly occupied by Eden Seattle at 1950 1st Avenue South, next to Green Fire Cannabis and in the same block as the large Krispy Kreme bakery and a few blocks from Starbucks. Headquarter.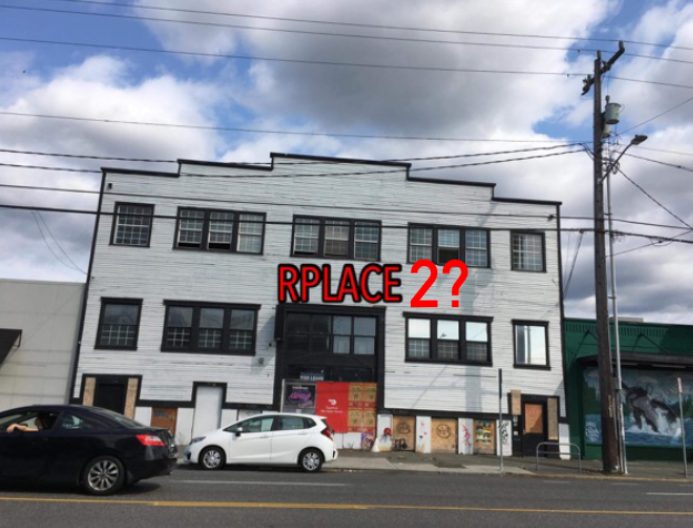 It is also a district which is increasingly becoming a hotbed of nightlife. The Showbox venue has opened its SoDo branch for several years now and there has long been a straight bar presence in the neighborhood immediately south of Seattle's professional sports stadium complexes, Lumen Field and T-Mobile Park.
Recently, more diverse and LGBTQ-friendly / adjacent venues have started to appear, including Monkey loft, the trendy lounge which hosts many electronic dance evenings, and the huge new disco that has just opened, Supernova which actively markets itself as an LGBTQ friendly establishment that features gay artists and events.
But, is SoDo ready for an LGBTQ-only establishment? Will your average Gay Joe and Jack be heading to SoDo for beers and Drag Race screenings?
We have requested information on the opening information, but have not received a response. There is a live website (with little information) and social media pages, although we did notice that the Facebook page has been taken down since we started inquiring. It also appears that the social media pages were launched in July.
To be continued.
Tags: 1st Avenue Bars Seattle, Eden Seattle, Gay Night Clubs Seattle, LGBTQ Bars Seattle, LGBTQ Bars SoDo, New Gay Bars, New Gay Bars Seattle, RPlace, RPlace 2, The Return
Similar Items
[ad_2]
Source link