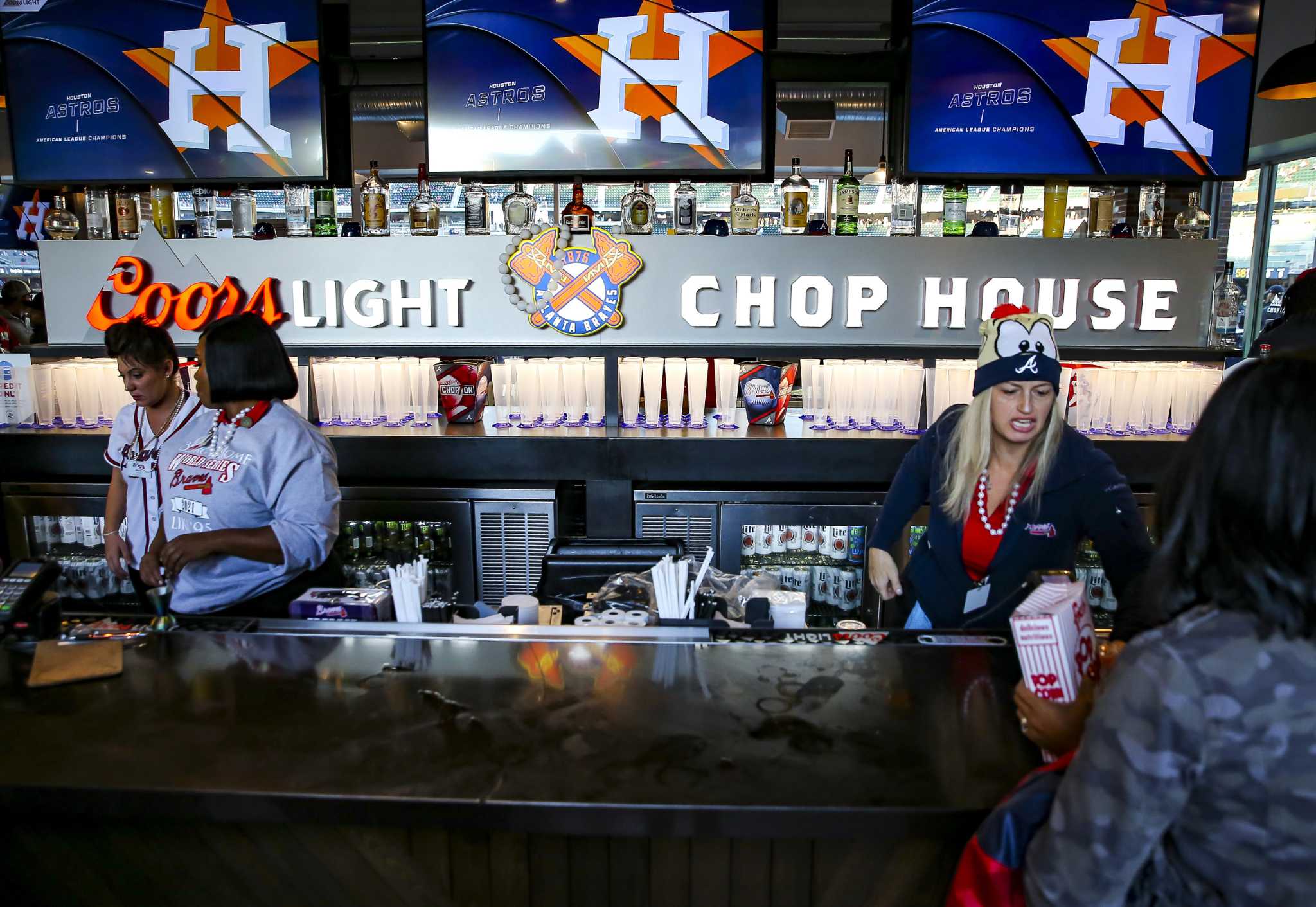 World Series fans looking for a taste of their sports bar find fertile ground in Atlanta
ATLANTA – Chris Brown took his place in the Coca-Cola Corner shortly after 5 p.m., about three hours before the start of Game 5 of the World Series. At least for him, it's always better to be seated than standing.
"I'd rather be here, you can see it, but go to the bathroom and have a beer," said Brown, 32. "And the beer bats," he added as his friend Thorsten Hanssmann handed him a baseball bat-shaped plastic cup, overflowing with foam.