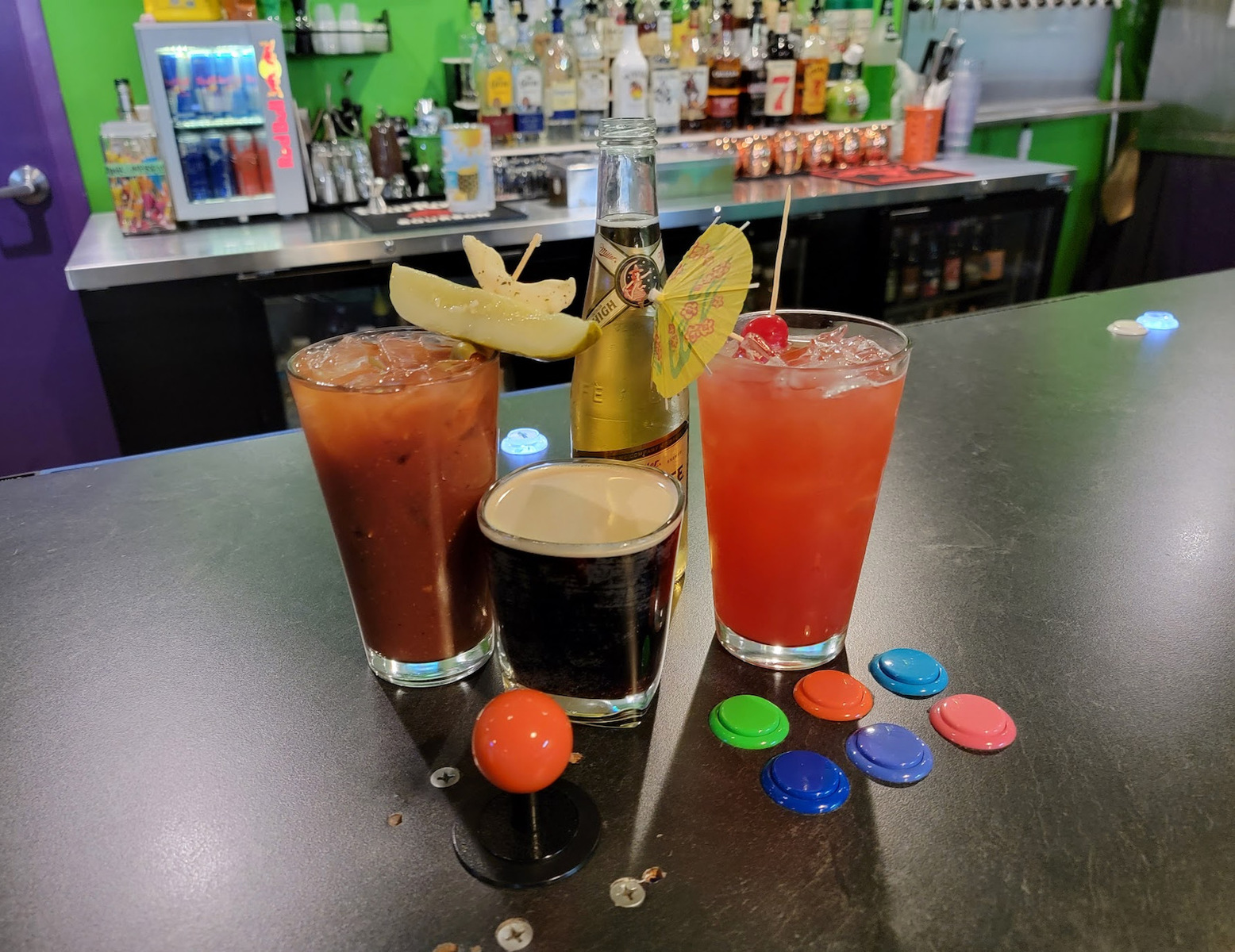 The second floor bar at Bounce Milwaukee
Bounce Milwaukee is already tucked away in an industrial area of ​​Bay View, but the adult-only bar is even a bit more secluded.
Husband and wife duo Becky Cooper and Ryan Clancy opened Bounce, 2801 S. 5th Ct., in 2013. In doing so, they brought the first – and only – family entertainment center located in the city of Milwaukee.
The facility includes an inflatable sports arena, laser tag, rock climbing, ax throwing, massage chairs, vintage arcade games, pinball machines, food items and – the subject of this article – a full bar.
The bar is located upstairs from the main area and offers 12 draft beers, dozens of bottles and cans, a long list of cocktails and, soon, a new non-alcoholic menu. During our visit, we sampled the Bloody Mary – which comes with a choose-your-own hunter – and the Pineapple Upside Down Cake drink. Cooper says it's their most popular drink and is indeed a delicious blend of Smirnoff whipped cream vodka, Door County Cherry liqueur, grenadine and pineapple juice.
Sangria, mojitos, margaritas, Razzle Dazzle gin and black raspberry liqueur are also available. There's also a hard coffee drink, made with Anodyne Cold Brew called "Good Morning, Gorgeous" for those who want to sneak away for a day.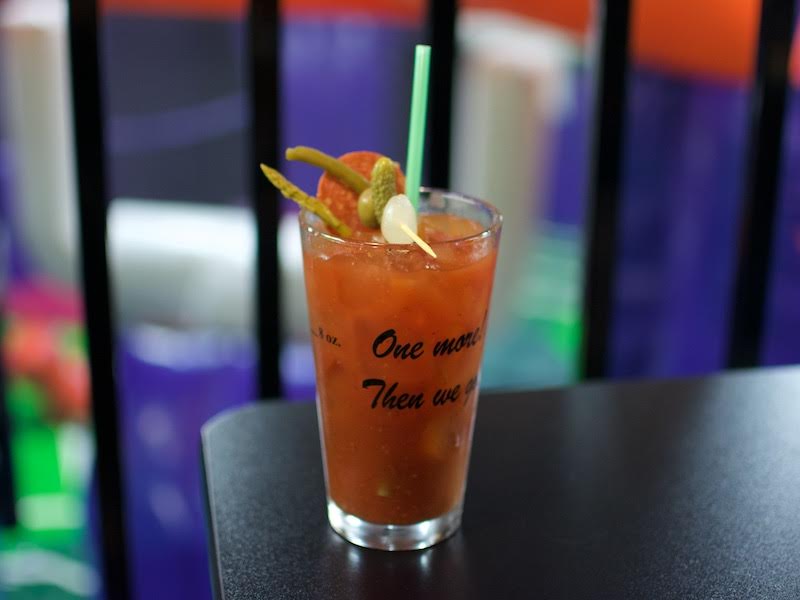 As for the food, forget all the stereotypes of the past about entertainment center food. There's not a single chip dipped in fake cheese here. Instead, it's a mindful mix of homemade pizzas, wings, loaded tots, wraps, salads, quesadillas, desserts and more.
"We try to keep our ingredients as local as possible," says Cooper.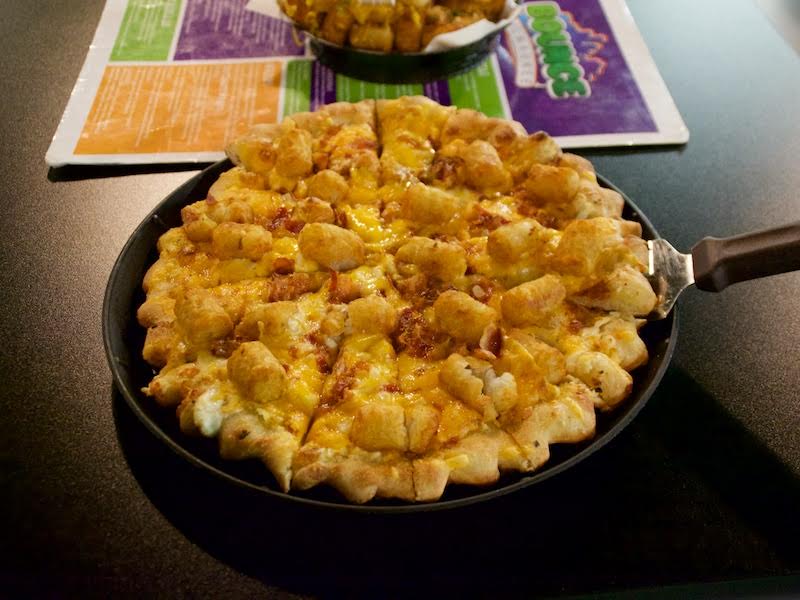 Plenty of seating ranges from booths to tables, and those standing at the bar can choose from 6,000 different vintage games to play on the big screens.
"We've got all the vintage games from your childhood arcade experience," says Cooper. "Teenage Mutant Ninja Turtles, The Simpsons, X-Men…."
The pinball room with 14 pinball machines is adjacent to the bar and hosts a pinball tournament every third Friday at 5 p.m. All are welcome.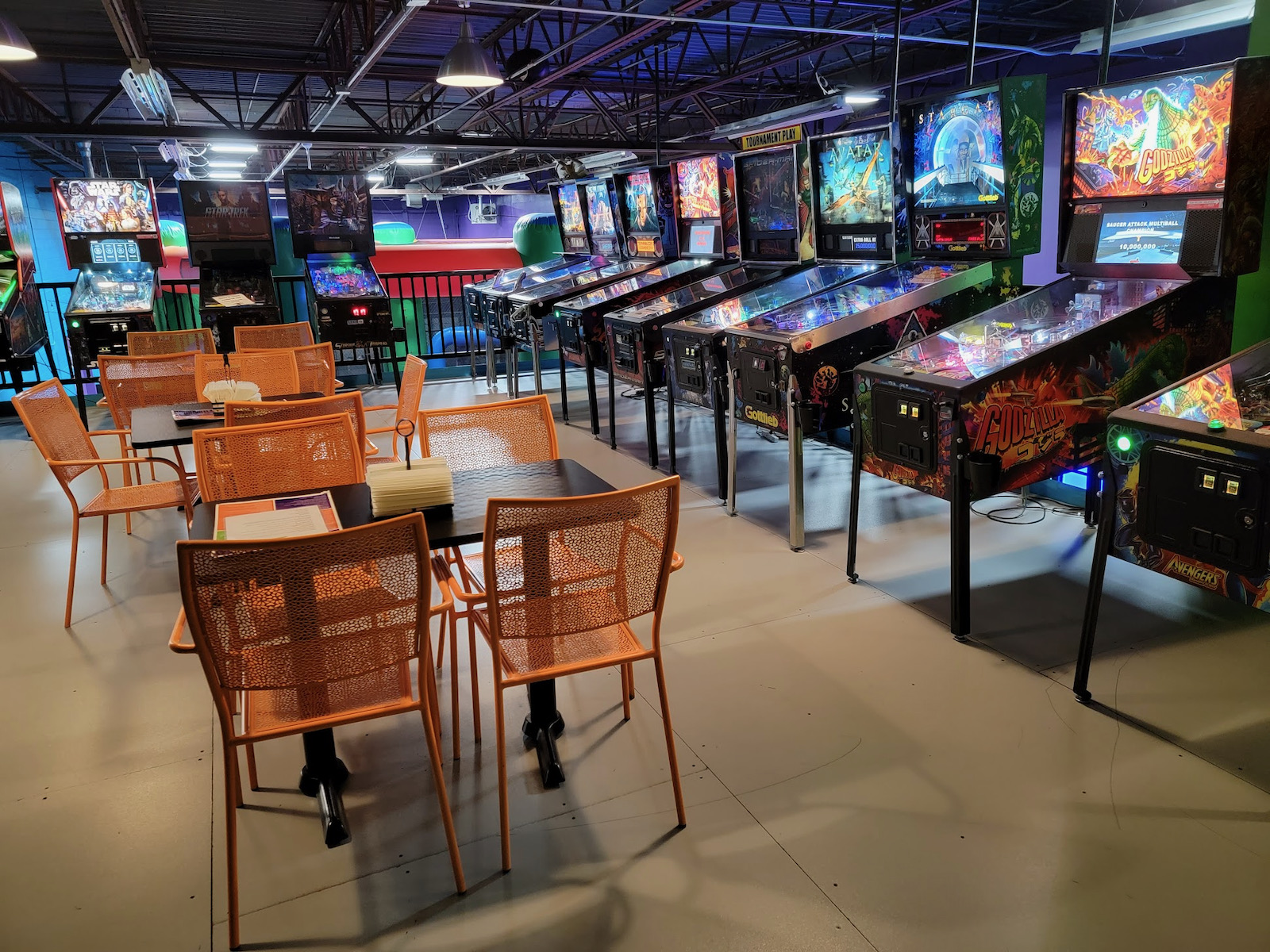 The cost of admission is $7 and includes all arcade games, pinball, and massage chairs. There is an additional cost for access to laser tag, inflatable sports games, rock climbing and ax throwing.
"In most bars in Milwaukee, you go and drink and that's it. At Bounce, we have a lot to do while you drink," says Cooper.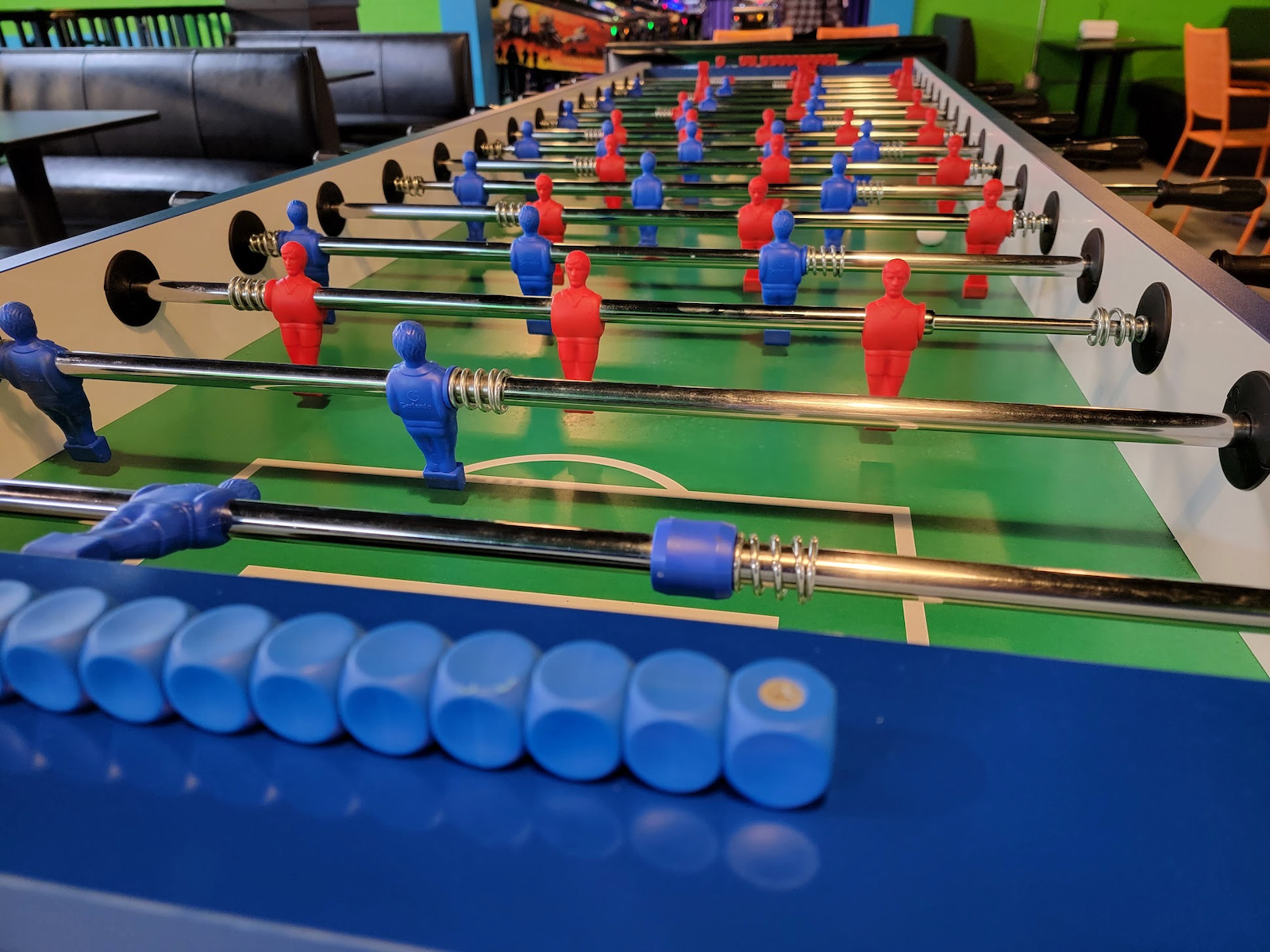 Bounce hosts adult birthday parties, corporate events, anniversaries, and is especially good for first dates, according to Cooper. "Sometimes it's nice to have something to focus on rather than awkwardly staring at yourself," she says.
Bounce will also be hosting an adult-only Halloween party next month. Like their Facebook page for more details on this and other new releases.
Like all restaurant businesses, the pandemic has taken its toll on Bounce, but Cooper says they're really starting to, uh, bounce back.
"Things are looking up and we're looking forward to fall and winter," she says.
Bounce is open until 8 p.m. on Wednesdays, Thursdays and Sundays and until 9 p.m. on Fridays and Saturdays. In early October, Bounce will launch adult-only hours from 9 p.m. to midnight. Stay tuned here.