The seasonal flavors of Zéro Restaurant + Bar on the plate and in the cocktail glass | Food
Bar Tab is a recurring column in The Post and Courier Food section that highlights a locally made or sold adult drink.
Zero George's restaurant and bar can accommodate hostel guests, but it's also a nice place for locals to visit at least once, if not quarterly, as the multi-course tasting menu changes with seasons.
The Charleston porch vibes are exquisite, with a courtyard and willows to boot. A floor lamp by the sofa by the outdoor bar makes you feel like you're in the comfort of your living room, even if you experience a bit more inevitable road noise than at home.
While the cocktail menu was my reason to visit, a new draw is the on-site caviar service. Personally, I've never dabbled in the caviar world, mainly because my financial binges involve concerts and festival beers versus fancy kitchens. (I mean, have you ever paid $14 for a Miller Lite? Festivals are the worst…and also the best.)
So I'm not going to pretend to know anything about the quality of caviar service at Zero Restaurant + Bar, but Beverage Manager Megan Mina has convinced me that she and Chef Vinson Petrillo know what they're talking about. .
Petrillo and Mina worked in the high-end culinary world in New York. Petrillo even spent time at a caviar-focused, Michelin-starred restaurant Caviar Russian.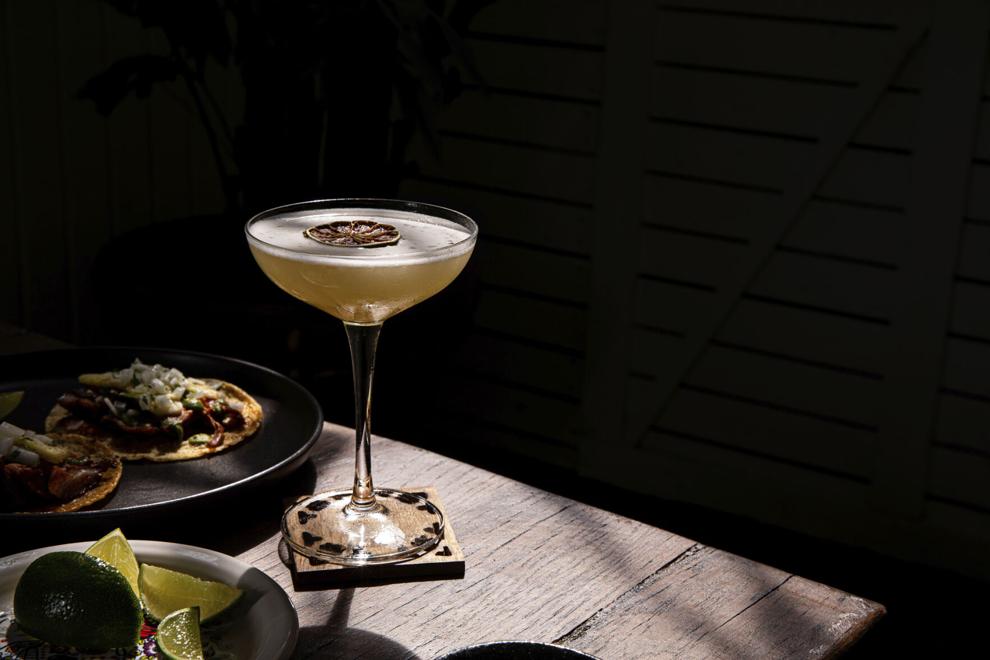 Mina started working at Zero Restaurant + Bar just before the pandemic shook the world. Although her focus is on wine, she's also had extensive training in the world of cocktails, and the team behind her share a passion for creative mixes and revisiting classics that pair well with the menu.
Bar captain Catherine Thompson is behind a particularly refreshing seasonal drink I tried, Pretty in Pisco, which features strawberries. The current tasting menu includes lamb with feta, anchovies and strawberries, a savory strawberry meringue eaten like a lettuce wrap or a taco.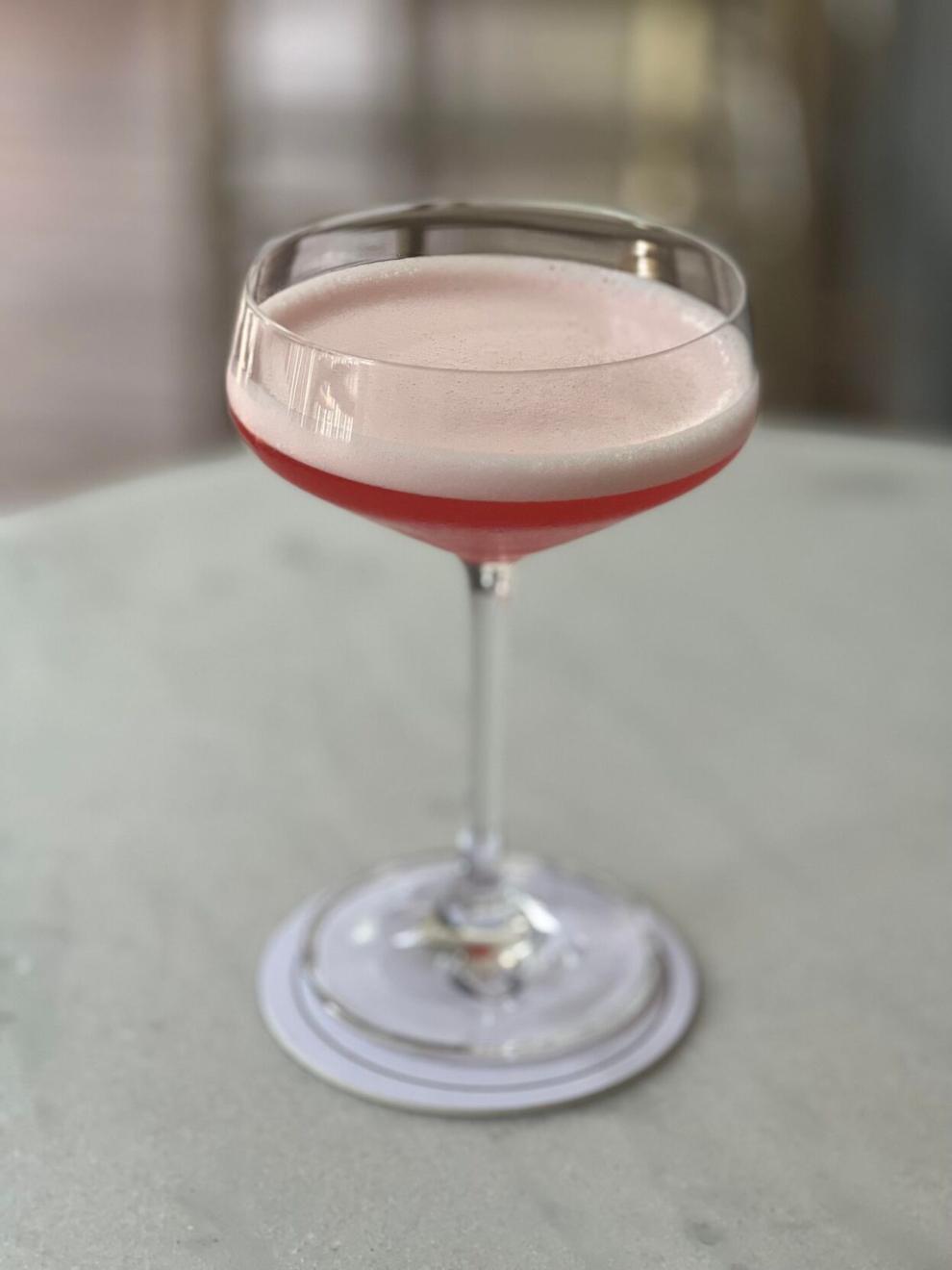 Pisco, a brandy produced in the wine regions of Peru and Chile and used to make acids, is becoming fashionable, Mina suggested.
"I think people might have heard of it but didn't take the risk of ordering it in a cocktail," Mina said.
The Pisco is paired with an earthy, smoky and what one might call "funky" Paranubes rum, strawberries and aloe vera. So it's bright but tasty, acidic and not too sweet.
Also, I had to try the Spirit of Haru, which is made with vodka, perilla (mint from Southeast Asia), verjuice (the juice squeezed from unripe grapes), and snow peas. -everything. It was influenced by the English peas currently featured on the menu.
And you can taste them, but in the most wonderfully surprising and complementary way, with the perilla that is infused in the vodka.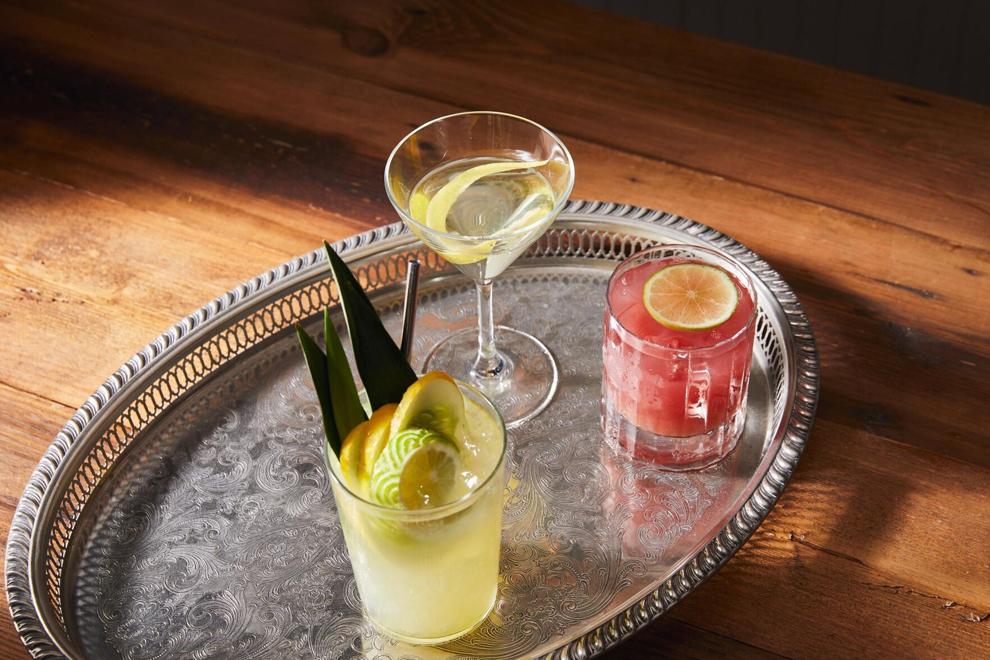 Other seasonal spring options include the Ginger, Lemongrass, and Jasmine Ashikaga Spritz, inspired by downtown sidewalk flowers; Smoke and Hierba, a Mezcal drink balanced with rhubarb syrup, bitter orange and pineapple mousse; and the Sun in Aries, an orange pop made with carrots and lemon.
All tie into tasting menu dishes, and many will be updated as ingredients come and go, Mina said.
"We draw inspiration from cooking because we see a lot of these flavors play out at every level," Mina said. "There's a similar mindset about what we do in front of the house and at the bar."
Using a different part of the same ingredient also minimizes waste, Mina said.
Although I didn't spend the $120 it would take to buy the tasting menu (that's a lot of festival beers!), I hope to return for a seasonal cocktail sometime. The innovative menu piqued my curiosity and my taste buds.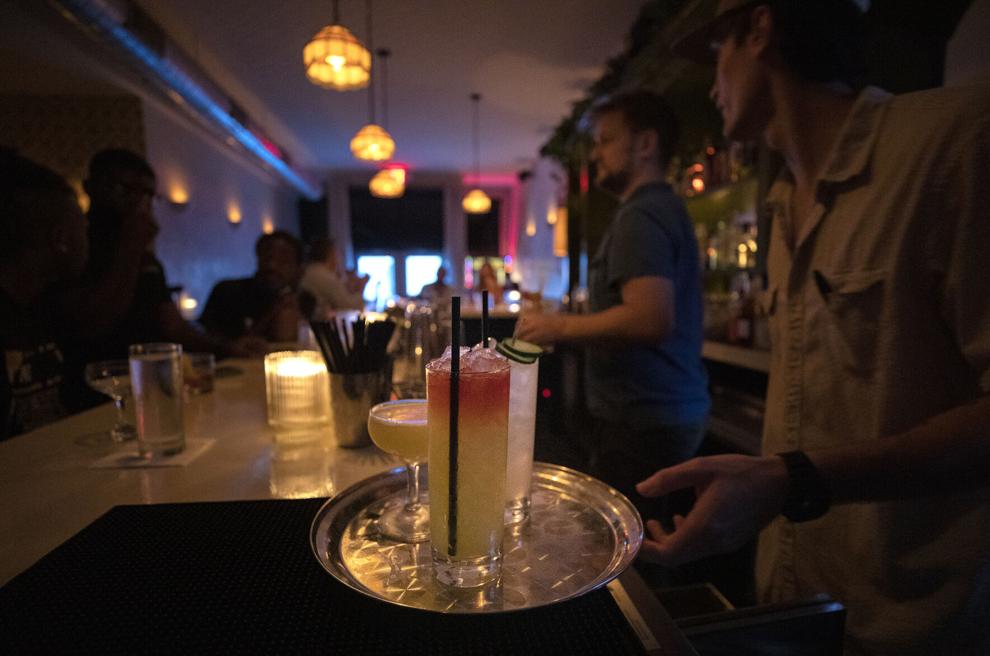 Reach Kalyn Oyer at 843-371-4469. Follow her on Twitter @sound_wavves.