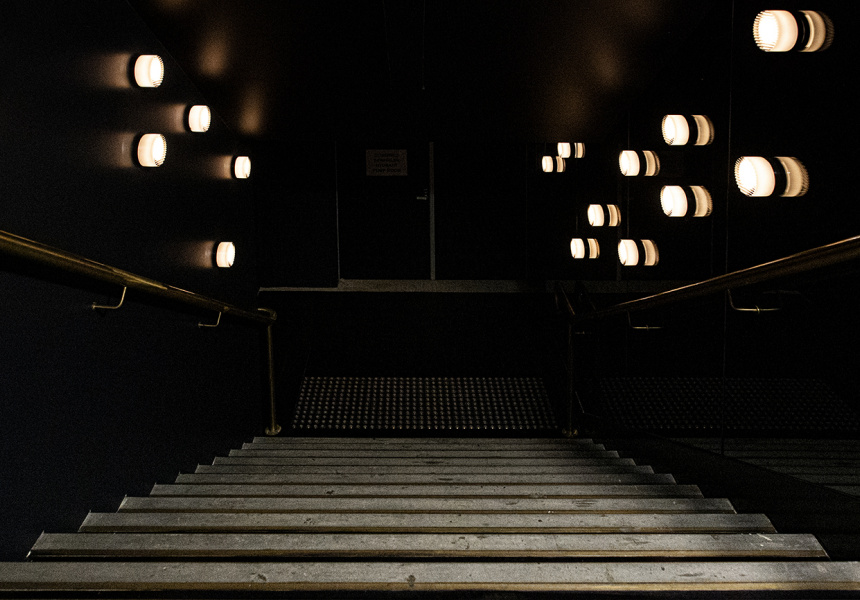 Swish New Sydney CBD Basement Bar Tiva is all about live music, premium cocktails and a touch of theater
[ad_1]
Pull back the blue velvet curtains at the entrance to the new basement bar Tiva, and you'll be greeted by a vast room lined with recessed booths that offer plenty of privacy, an 11-meter-long marble bar and a stage large enough to accommodate a group of four musicians. The lavish underground venue is part of the new three-in-one venue The Charles (by the team behind Loulou at Milsons Point), which also includes a street-level brasserie and wine bar. Like its sister sites, it's all about creating premium experiences in a beautiful setting.
He's also serious about live music – he's recruited Dan Lywood, from music curation consultancy Playlister FM (Chateau Marmont, LA; Chiltern Firehouse, London), as entertainment curator. He's crafting a program that will give bettors the chance to see a world-class musical act every opening night. Expect DJs Monday-Saturday, plus live performers from Australia and overseas Wednesday-Sunday. So far, artists such as Kira Puru and Milan Ring have been announced, and every night you might hear soul, jazz, disco and house, or R'n'B.
The space itself screams luxury — as do the drinks, which are Champagne and agave-based. "I know people like tequila," said bar manager Jonothan Carr Large format. "So we're doing a classic champagne cocktail, but we're using [Volcan] anejo tequila instead of cognac for the base."
Also in the agave arena is Tequila Rose, a Martini-style drink made with Olmeca Altos reposado tequila, Lillet Rosé vermouth and violets, all shaken and poured at the table. A "big hitter" according to Carr is the Tiva Old Fashioned – made with cognac, single malt and rye whiskey. It serves two people and comes in a three-piece carafe, with the mixed drink on top and the cups stacked below. Carr says the drinks are presented with a theatrical twist — but without distracting from the live music happening on stage. There are also more than 60 champagnes, including familiar houses like Dom Pérignon and Veuve Clicquot, as well as little-known French winemakers.
The demanding approach to food in the upstairs brasserie (run by executive chef Billy Hannigan, formerly of The Ledbury in London) has carried over to the snack bar menu below, which leans into the luxury. The delicate tartlet casings are filled with crab; bite down and you'll experience slivers of salmon roe and the tangy heat of horseradish. Boat-shaped pastry shells are filled with foie gras parfait, while little bricks of hash browns are topped with cream of roast chicken (they're great for pairing with a few tequila-based cocktails). Tender grilled octopus with candied lemon and a Moreton Bay insect sandwich offer something heavier.
"Tiva is so much fun," Carr says. "It's a really exciting place to play in the beverage sphere."
tiva
68 King Street, Sydney
(02) 9145 8068
Hours:
Monday to Saturday from 4 p.m. to 2 a.m.
tiva.sydney
@tivalounge.sydney

[ad_2]
Source link