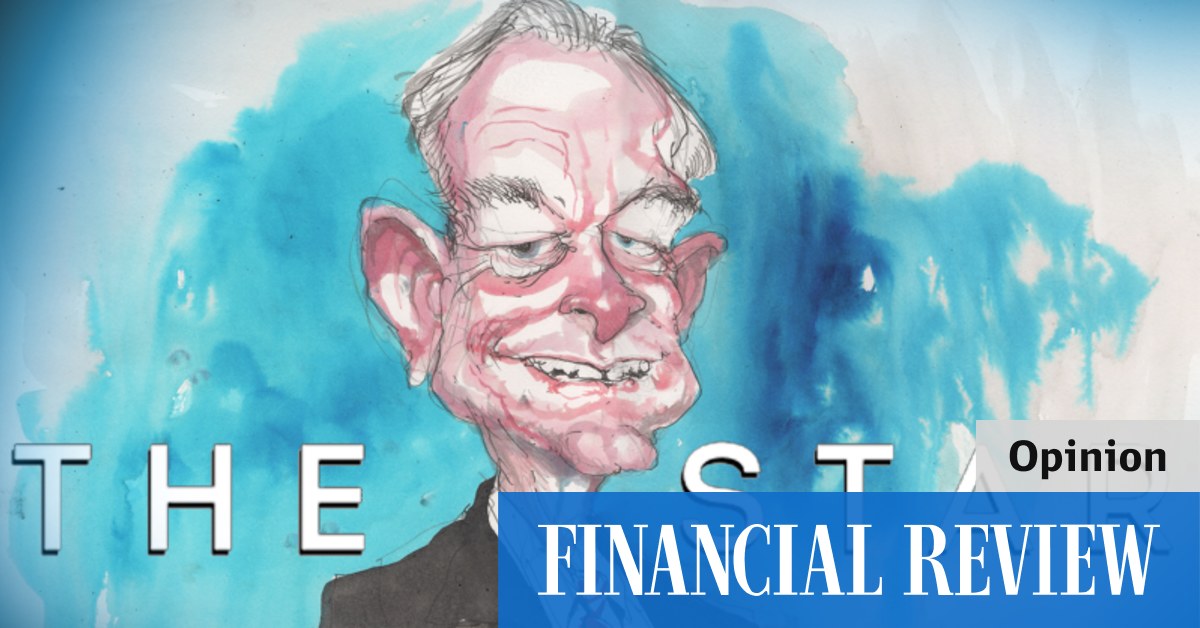 Star Casino must face a very high bar to retain its license:Chanticleer
From what we've seen at Crown, NICC Chairman Philip Crawford is unlikely to revoke Star's license. Heavy fines and the appointment of an independent monitor to oversee Star's operations for a time (as happened at Crown) would seem a much safer bet.
But there's a good reason the Star should be made to fight harder — maybe even harder than Crown — to prove she can become proper again.
The star's biggest sin
It's not just the fact that Crawford now has nearly 1,000 pages of documents showing Star deceived regulators, turned a blind eye to growing risks, dealt with organizations he knew were backed by criminal networks, duped banks around the world and ripped off the government and underpaid taxes.
On the contrary, Star's greatest sin is that for so long he refused to acknowledge that he actually had a problem, even as his rival, Crown, was torn for a fault almost identical to what Bell described.
If Star were serious about risk management, culture and accountability, he would have started the extensive rehabilitation program now clearly required at least two years ago, when the Sins of the Crown were laid bare. . Instead, it presented itself as a paragon of good governance, ignored the risk of its dirty laundry being aired, and apparently did little to change its risk management practices.
How does Star explain this failure? Perhaps Crawford himself nailed it on Tuesday, when he said 'institutional arrogance hasn't changed much' at the company, despite the departures of key figures such as the former chief executive. Matt Bekier and former President John O'Neill.
At least Crown sniffed the breeze at the start of its regulatory trial by fire and threw it all away to rebuild its risk and compliance function. Crown may have been far too late to take that step, but Star looks positively frosty by comparison.
Countless problems to solve
Star never had, and still does not have, a senior executive with risk as the sole responsibility. And as Crawford pointed out, the company has yet to conduct a root-cause analysis of its problems and faces 18 months and two years of cultural reform work to fix things.
There are countless issues that Crawford will have to address in the coming weeks, but one big issue is sure to be Star's relationship with junket operators, the Asian organizations that have brought wealthy gamblers to Australian casinos.
Star and Crown have entered into marriages of convenience with junket players, led by Hong Kong-based industry giant Suncity. Junket operators busied themselves with finding wealthy gamblers, lending them money and collecting their debts, while Australian casinos simply handed over a piece of the action and convinced themselves that the well-known links of Junket operators with Asian criminal gangs were a risk they could handle.
Bell's report says Star should have known in May 2018 that its relationship with Suncity, through which it effectively allowed Junket to operate a casino within a casino, was going badly. In October 2020, evidence presented at the Bergin inquiry into Crown showed the relationship with Suncity was regulatory poison. And in February 2021, the Bergin Inquiry's final report called the junkets "evil."
But at no time did Star inquire, launch an internal investigation and throw itself at the mercy of the casino regulator. Instead, Bell's report says it wasn't until last December, when the Suncity founder was arrested in Macau, that Star effectively ended its relationship with him.
These are not the actions of a company that recognized its problems and genuinely sought to solve them.
This is perhaps not surprising. Bell makes it clear that Star's failure to recognize the risks accumulating in its business started at the top.
Problem reports have not been passed to the board appropriately, a deep-seated issue for which Bell says Bekier "must take significant overall responsibility." Management "has repeatedly chosen to take risks rather than avoid or contain them". The board had little to no understanding of what people do at Star Entertainment when no one is watching.
Yes, a large part of the senior management is gone. Yes, the board is being flipped. But the big question for Crawford is whether the new guard, led by chairman Ben Heap and a yet-to-be-appointed chief executive, really understood what was wrong with Star.
Crawford has found a way to work with Crown on his reform, and he's likely to take a similar approach at Star. But he should make sure he's damn sure the "institutional arrogance" is gone before he gives Star a second chance.