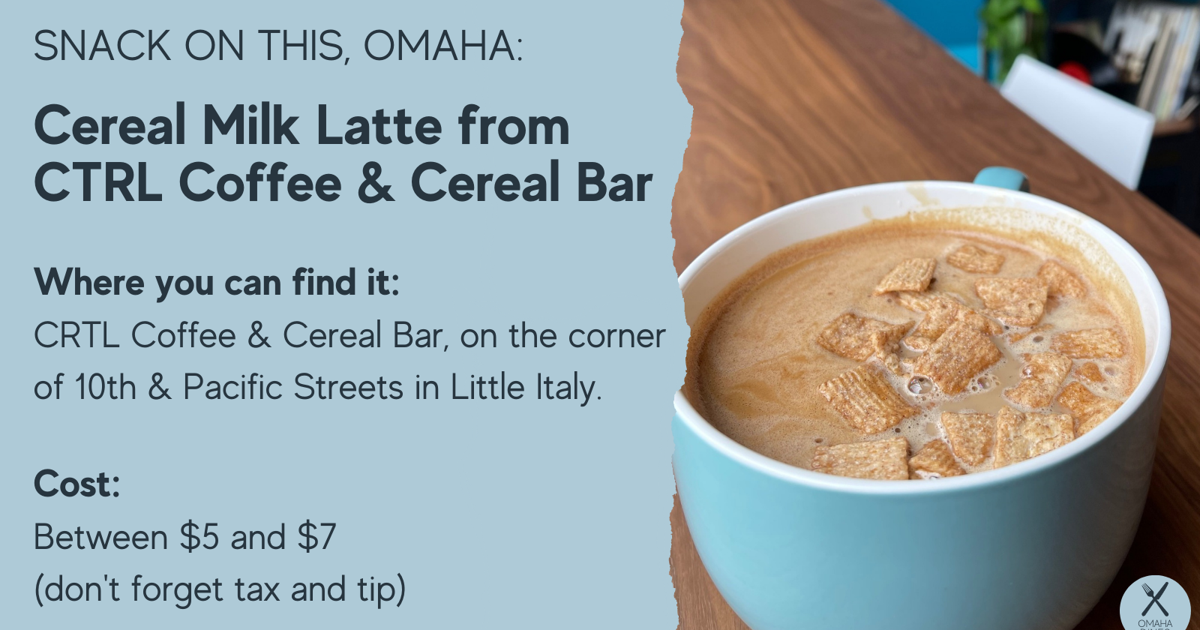 Snack on this, Omaha: Latte Cereal from CTRL Coffee & Cereal Bar | Omaha dinners
Breakfast in a cup. No, not Ovaltine or Carnation. It's even better: it's coffee and cereal, both at the same time.
Every Thursday in Omaha Dine, we will offer a special snack, tested by the staff and recommended by a company in the metropolitan area.
CTRL Coffee & Cereal Bar Cereal Milk Latte
What it is: A milk-based latte topped with your choice of Cinnamon Toast Crunch, Golden Grahams or Fruity Pebbles cereal. Milk options include whole, skim, oats, almond, and chocolate.
Where you can find it: CRTL Coffee & Cereal Bar, corner of 10th and Pacific streets in Little Italy.
Cost: Between $5 and $7 (don't forget taxes and tip)
More information: Facebook.com/ctrlcoffeebar