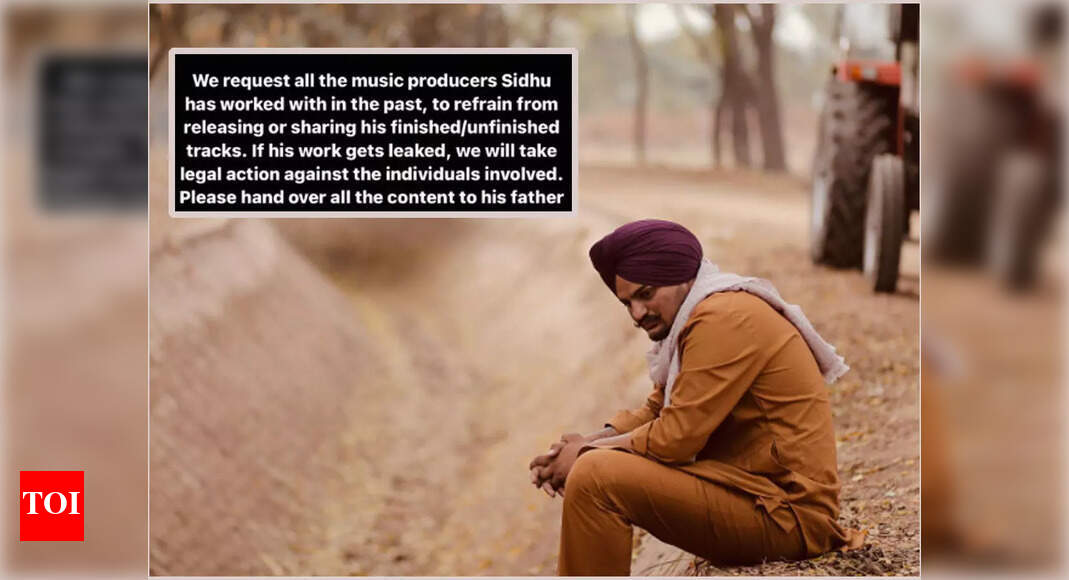 Sidhu Moose Wala's team prohibits music producers from releasing any of the late singer's unfinished or unreleased songs | Punjabi Cinema News
Sidhu Moose Wala was one of the finest artists in Punjab. Each of his songs rocked the music charts and brought a lot of love and gain to the music labels. Now that he is gone, many of his finished and unfinished songs are waiting to see the light of day. And according to the latest post shared by Sidhu Moose Wala's team, the late singer's father will decide what to do with all of the artist's remaining projects.
Taking to Sidhu's Instagram account, the team shared a message stating that no music producer should post Sidhu's work. All content must be released to Sidhu Moose Wala's father after the bhog, i.e. June 8th, and no one else (whether extended family member or friend). The team also added that one will face legal consequences if any of Sidhu's work is published without his father's permission.

Here are the exact words of the team – "We ask all music producers Sidhu has worked with in the past to refrain from posting or sharing his finished/unfinished tracks. If his work is subject to leaked, we will take legal action against those involved. Please deliver all content to his father after Sidhu's Bhog on June 8. Also, if anyone from his extended family or friends contacts any of his music producers for his work, please don't share anything.His dad is the one who should decide everything.
The investigation into the Sidhu Moose Wala murder case is ongoing. Police officials are not revealing many details about it, to ensure that the investigation is not compromised.