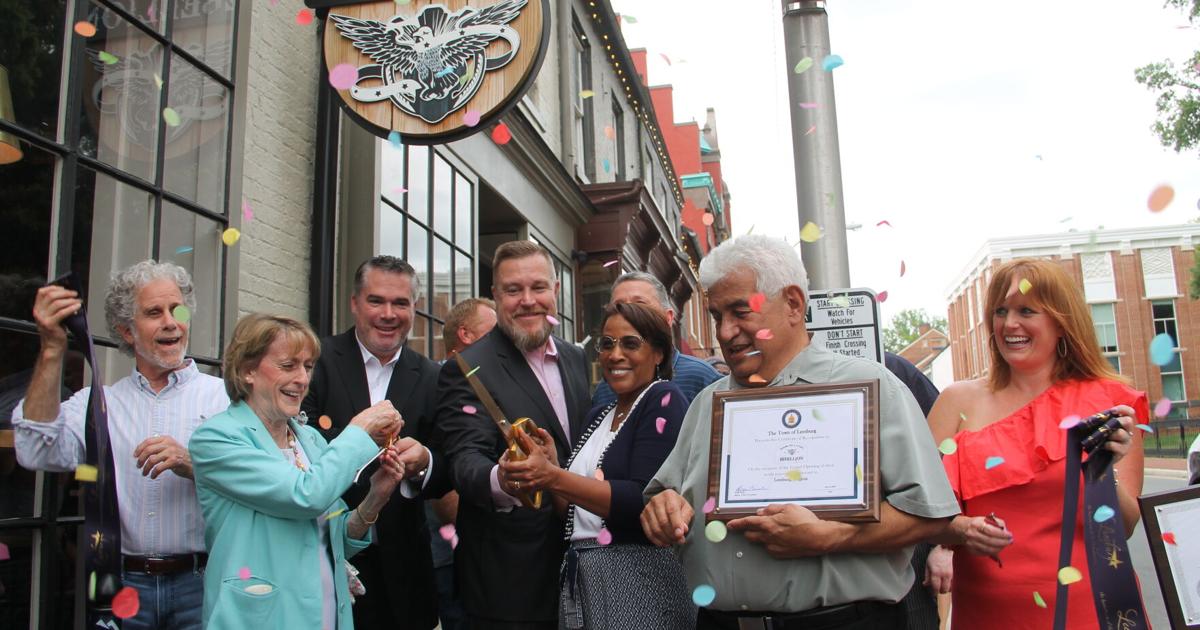 Rebellion Bourbon Bar opens on King Street in Leesburg | Entertainment
After two years of renovations and with a celebrity chef at the helm of the kitchen, Rebellion Bourbon Bar & Kitchen officially opened on July 8 at the corner of King and Market streets in historic downtown Leesburg.
Joel Griffin, the restaurant's co-owner, and Brent McCaslin, who is also general manager, said they were delighted to be open after a major transformation of the building.
"When considering options for the new location, Downtown Leesburg was a priority given the area's history, the united spirit of its residents, and the already rich and vibrant restaurant scene. ", said Griffin. "We are thrilled to be part of downtown Leesburg and plan to be an active partner to the local community and surrounding region.
The Leesburg location joins its sister restaurant, located in Fredericksburg.
The three-story building offers a bar on the first floor, a dining room on the second floor, and a members-only cigar room on the third. The third floor had been closed for more than 100 years, Griffin said.
Renovating a historic building and turning it into a three-story restaurant was not an easy process, Griffin said.
"There were days when we weren't sure we could complete all of the renovations, but we didn't throw in the towel and we persevered," Griffin said. "We have a great relationship with our owner, Don Devine."
The Rebellion's menu features a locally sourced, bourbon-inspired menu led by Culinary Director and Executive Chef Declan Horgan. Horgan, initially based in Ireland, ran a series of award-winning and renowned restaurants in Paris, Dublin and the Washington, DC metropolitan area. He also placed runner-up on season 19 of the competitive cooking show Hell's Kitchen and also competed in the Guy's Grocery Games.
"Declan is doing well so far and is integrating into the dining scene here. We think we have a unique offering that people will enjoy with a menu that changes regularly," Griffin said.
Rebellion is open Sunday through Thursday from 11:30 a.m. to midnight, Friday and Saturday from 11:30 a.m. to 2 a.m. Reservations are accepted. The restaurant will also be available for private party rentals. For more information, visit www.eatatrebellion.com.