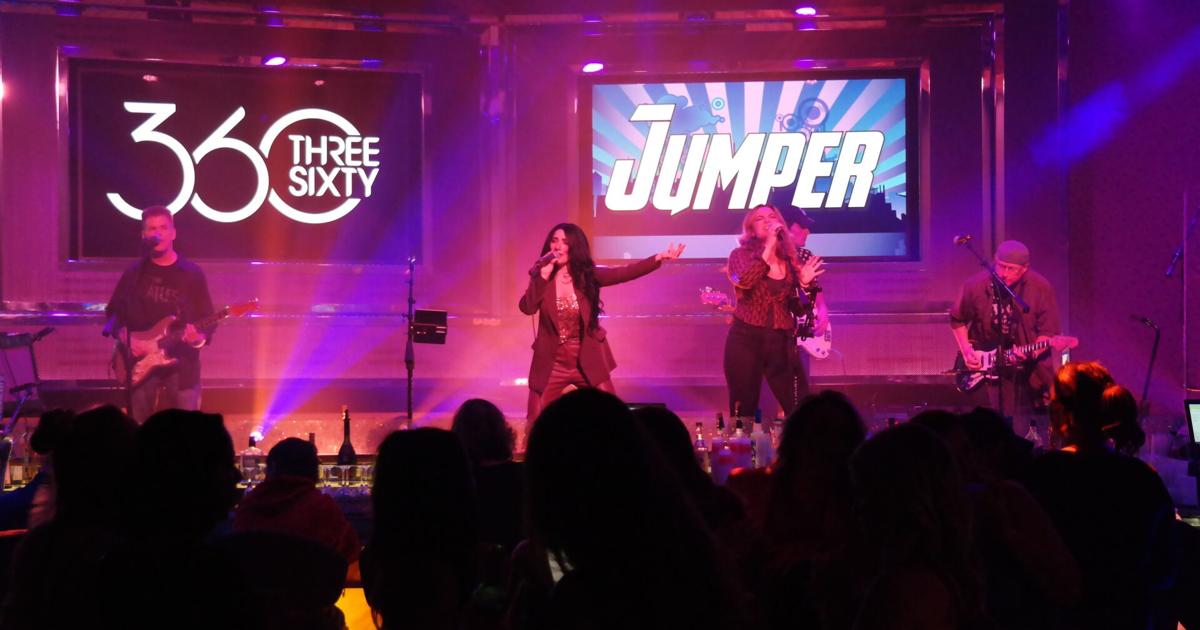 Party with Jumper at the Gypsy Bar | Arts & Entertainment News
[ad_1]
Danielle Davies

In an area as saturated with nightlife as ours, there is hardly a shortage of party bands. Every night in the summer there can be two or three bands playing in every venue from Cape May to Long Beach Island. And while the off-season doesn't see as much in terms of live entertainment – or traffic – we're still privy to top local musicians. Philadelphia-based, six-piece band Jumper is no exception. Find them at 7 p.m. on Friday, November 25 at the Gypsy Bar at the Borgata Hotel Casino & Spa.
"Individually, each person at Jumper is so super talented. I feel like our lead guitarist should be touring with a national band," says Chickie Sayegh, one of Jumper's two lead vocalists. Nobody's an average musician and I feel like we've all gone under the radar, been forgotten or something and now we've all found each other and connected. So we can do anything. »
From Nicki Minaj and House of Pain to Shania Twain and Carrie Underwood to AC/DC and Lady Gaga, Jumper has a tune for all the party favorites.
"We are definitely pop, rock and rap. But at private events and weddings, we'll do older, disco stuff like Donna Summer and Earth, Wind & Fire," says Sayegh.
Whatever they play is less based on a setlist and more on the people there and the response the band receives.
"We usually do about three hours of music, and you can expect to hear between 12 and 15 songs per set," says Sayegh. "Towards the end, if it sounds like the kind of crowd that enjoyed 'Man! I feel like a woman!' so maybe I'll pull out Carrie Underwood. But we've got other stuff in our back pocket if they like that one. Or if they like Journey's 'Don't Stop Believin' then we'll go to AC/ DC and Guns N' Roses, we pull out our feelers and see what they react to.
[ad_2]
Source link