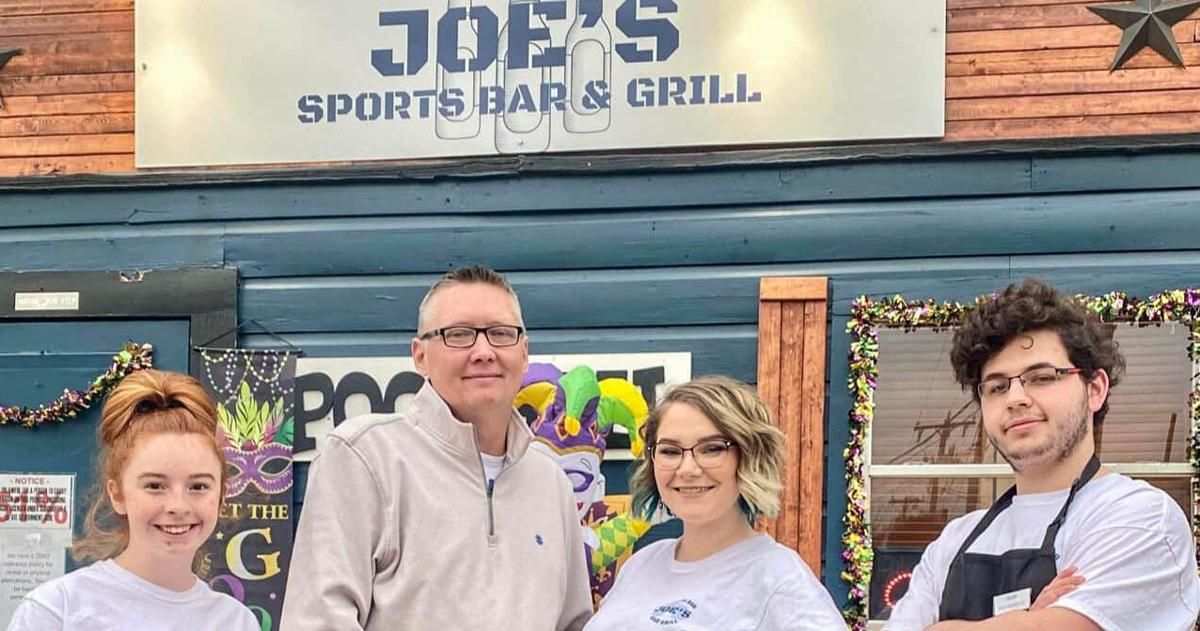 Official: New Rusk sports bar a 'great sign' the city is growing | Local News
Rusk's only sports bar hosted Mardi Gras with a celebration at the newly opened business, which a local chamber representative called a "great sign" that the town is growing.
Joe's Sports Bar and Grill owner Joe Pharis said the goal was to bring the community together when on Saturday the business offered Cajun cuisine – Etouffee, donuts, king cakes and more – with music live, drinks and a festive atmosphere.
Pharis said the party provided a good opportunity to celebrate.
"Mardi Gras is such a fun time of year for the South," he said. "It was the perfect opportunity to bring the locals out and bring everyone together. We had fun and had a real sense of community"
On Friday, the new venture was welcomed by the Rusk Chamber of Commerce.
Chamber general manager Leilani Sales said the sports bar is bringing a spark to an area people have been waiting for since the pandemic began.
"While living in a quieter community has its advantages, especially in terms of work-life balance, there are still many people who seek the high-energy pace of a big city in terms of entertainment without having to drive 30 minutes to an hour, or who likes to go out for fun rather than staying home, which is what Joe's Sports Bar & Grill offers," she said.
Sales said the new venture is a positive sign of growth in the region.
"It's a good sign that Rusk is growing and entrepreneurs/business owners are seeing residential and economic growth," she said. "In my six months at Rusk Chamber, I have seen four businesses open and there are several more opening in late March and early April. It's very exciting and uplifting for the Rusk community.
Pharis said the bar features a variety of charcuterie boards with quirky names, like "The Second Amendment," "Karen," "Because…Texas," and "My GF's Not Hungry."
"With all the political tension going on around the world, we thought everyone could have a laugh," he said. "And we love that anyone can come in and smile when they see our menu."
The sports bar, 193 S. Henderson St., also offers bar specialties such as nachos, pizzas and wings.
"It was definitely harder than I thought. But, it was definitely worth every minute and every dollar to keep us running," he said. "It took off in a great way, I can have my whole family together and make everyone who walks through our door feel like family."
"Every weekend we see our customer numbers grow, and we've had nothing but positivity and support from our community and customers," Pharis said.
Joe's is open 5 p.m. to 10 p.m. Monday, 5 p.m. to midnight Thursday and Friday, noon to midnight Saturday, and noon to 10 p.m. Sunday. For more information, call (903) 721-8485 or visit the bar's Facebook page.