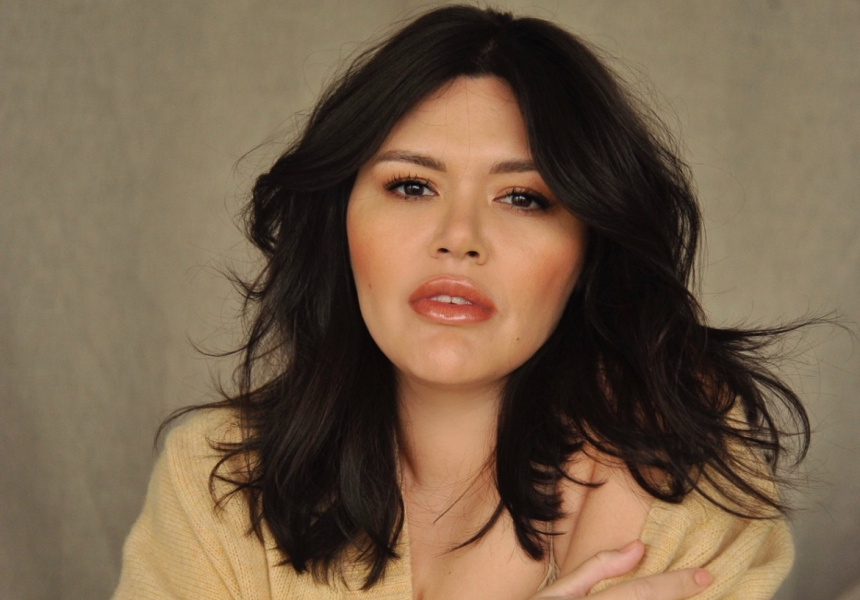 Nakkiah Lui on Bill's Corn Fritters, her favorite karaoke bar and where she goes for martinis and fries
Tell us a bit about yourself.
My name is Nakkiah Lui. I am a writer/actor and I live with my husband in the interior, the western interior, on the land of the Cadigal people of the Eora nation.
What do you like in Sydney?
I grew up in western Sydney and love how sprawling and diverse Sydney can be. It's a city that's really on the nose but as someone who's never been a fan of subtext, I love it. To be super cliché, I love the harbor and the beaches and that there are so many places to swim. My mother's people are freshwater people but my father's are Torres Strait people; the need to be near water and salt water is in my blood, and the water around Sydney can be so calming. Nothing beats going down McIver Ladies Bathsrain, hail or shine.
Do you have a favorite restaurant in Sydney?
Ester. Honestly everywhere they give you food. But I love sitting at the bar, usually you can score a free treat.
Where do you go for brunch or breakfast?
It's a classic but Bills. Ever since I tried these corn fritters as a teenager, I swear I've had a fortnightly craving. Get there before your friend and take the lounge seat. Otherwise, if I stay in the west, Cornersmith to Annandale. Sit me anywhere that gives me pickles.
When you want to impress someone, where do you take them?
Sydney Theater Company. I love walking the old floors, with the photos of so many iconic pieces (it doesn't hurt that I can show my work up there too). I always feel such a sense of excitement walking down this corridor. Once you get to the Theater Bar at the end of the quay, the view is just amazing. It's such a nice place to sit and work. Also, have a drink at the bar, look at the city and then go see a show.
It's your birthday, how are you spending it?
Humble Bakery for breakfast, dine at Hubert's with lots of Martinis, pate and fries, then dance and sing karaoke in Chinatown (CEO is my favorite).
Do you have any favorite shops?
Disorder is my favorite store. I love Gleebooks at Glebe. It's so comprehensive and wonderful and there's always something for everyone. Studio Alma to Woollahra for furniture and household items. I die. I wish someone would lock me in there overnight so I could live out my interior design fantasy.
What is one of the most underrated places in town?
Saga in Enmore. These cakes are simply divine. I don't understand how they don't run out immediately every day. Also Blacktown drive-in entrance. I love it when they play classics and older movies, especially old horrors.
Who makes Sydney a better place?
Laura Jones is my favorite artist and dear friend. Her work is beautiful and reminds me of Sydney, and I think she really embodies the new voice of Australian art. romance was born are amazing too. I'm obsessed with [designers] Luke and Anna, who have really created their own community with their work. I'm incredibly lucky because they designed my wedding dress. Also, I'm obsessed with my local florist Flowers on the dot, on Glebe Point Rd. Also, and you will thank me for it, Van Dam Dry Cleaning at Sainte-Marie. He is the only person I trust to dry clean my clothes. Frankly, it's worth the detour.
Where are you going to get away from the city?
Millthorpe, near Orange, in the fall or spring. Otherwise I go to the Southern Highlands in the winter for the wine, fires and food.
Is there an essential Sydney book, song, movie or TV show?
The book? Anything by Peter Polites. Song? black matriarchy by Barca. The 1999 movie Two handsobviously, and the TV show should be now.
'My Sydney' is a regular column that uncovers the places and spaces that captivate and attract well-known Sydney residents.