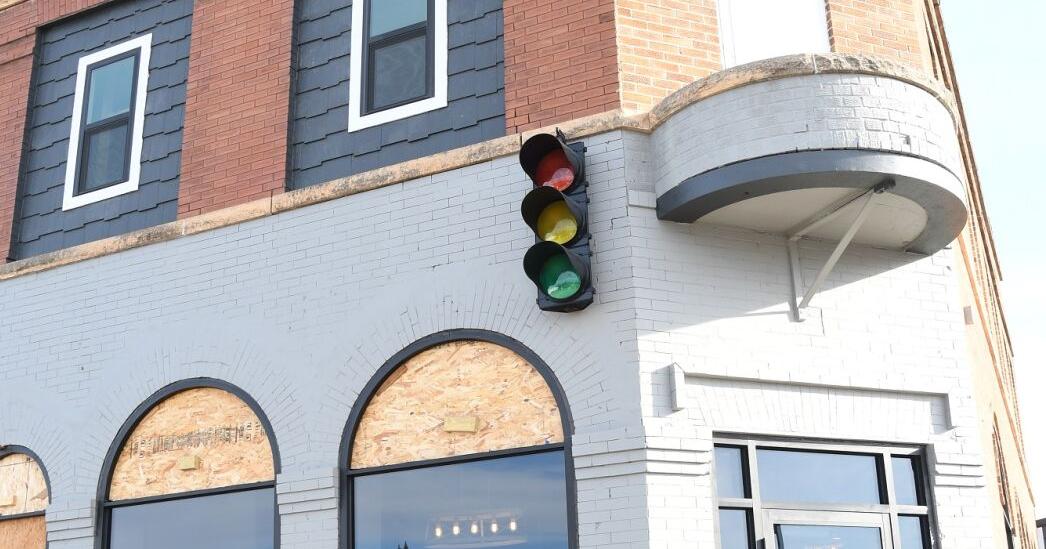 Hartley Bar Reopens With New Look, Owners | News
HARTLEY — A downtown Hartley food and beverage institution has reopened after being inactive for nearly two years.
Stitch and Ashley's Stoplight Lounge, located at 10 First St. SE, welcomed customers on December 20.
"It was a lot of work, for sure," said Ryan "Stitch" Brehmer, a native of Hartley, who co-owns the bar and restaurant with his partner, Ashley Reid.
The Stoplight was previously owned by Rachel Crist, who closed the company at the end of February 2020 to pursue a career in nursing.
The bar's history dates back to 1972, when Crist's father, Roger, opened it with his brother, John. The establishment has been a family business for years and Crist finally took ownership in the early 2000s.
Brehmer, 40, runs his own construction company in town, Brehmer Renovations. However, he remembered working at Stoplight over the years while healing from previous shoulder surgeries. The Stoplight was also a restaurant he frequented as a child.
"I remember coming here with my grandpa when I was a kid, sitting here eating Philly steaks and stuff," Brehmer said. "I love to cook. I always wanted to do that. I was going to go to culinary school after high school, and I never did.
Reid, 35, is originally from Phoenix but moved to the community of O'Brien County when she was a teenager. She also worked at Stoplight and most recently worked in business office management and as a certified medical assistant.
Brehmer and Reid bought the building in late April and got to work giving it a full renovation in May. Brehmer oversaw the renovation effort.
He and his crew ripped out the interior and remade the exterior.
"We were just going to leave it as it was before, just an old, suspended ceiling, closed. Then we tore up the exterior siding, we saw the brick and the arches and went crazy from there," Brehmer said. "That's when we decided to open it, make the tall and high ceilings, put the vaults back in and restore it. The building was constructed in 1880.
Food offerings at the revamped Stoplight include various bar-style appetizers, pizzas, bone-in wings, chicken strips, fries, sandwiches, and fresh never-frozen burgers. Brehmer hopes to roll out lunch hours at Stoplight soon and bring back the original roast chicken that was a popular menu item during the company's previous iteration.
The bar offers canned and bottled beer as well as a full range of liqueurs. Brehmer said draft beers will eventually be offered and customers have requested the addition of Indian lagers and craft beers.
"If we don't have it and you want it, we will have it," he said.
More than 100 people were in the brake light throughout opening night, and Brehmer said the space every night since then has been filled with customers.
"It's always stressful in the fact that we're busy and it's overwhelming, but the stress of opening it up and the money coming the other way now is a weight off the shoulders," Brehmer said. "There was great support from the community. We have just had excellent feedback.
He and Reid plan to throw a big street party and dance for the brake light in late spring or early summer.
Another future modification project that Brehmer hopes to start later this year is to clear out the upper level of the building to convert it into a guesthouse-style rental space.