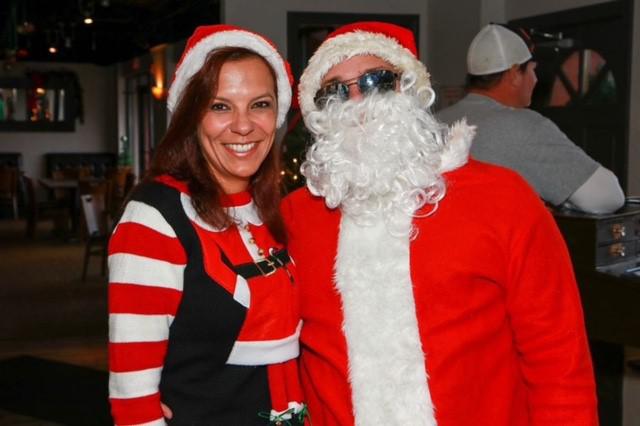 Explore these seasonal pub crawls and pop-up bars around CT
[ad_1]
Nov. 22 to Dec. 24
Miracle's tropical "Yippie Ki Yay", with three rums (Barbados, agricultural rum and overproof) underlined by pineapple juice and ube and coconut barley.
Courtesy of Miracle/Melissa Hom
Riley's by the Seawell in Stratford will host the global pop-up cocktail bar concept Miracle Christmas from November 22 to December 24, which features holiday decor, music and special Christmas-themed cocktails to celebrate.
Each participating establishment offers a festive drink menu, with cocktails like the Christmaspolitan (vodka, elderberry liqueur, lime, rosemary, spicy cranberry sauce); Elfing Around (reduction of mulled wine, prosecco, gin, grapefruit bush, aromatic bitters and orange) and the Jingle Balls Nog, with cognac, sherry cream, almond milk, cream, egg, vanilla and nutmeg.
The Miracle event dates back to 2014, when New York's Mace owner Greg Boehm turned his cocktail bar into a holiday destination with "overdone" decorations in the weeks between Thanksgiving and Christmas. The following year, Miracle expanded to four locations, and it's now a global concept, with pop-ups all over the United States and Canada, Europe, Asia, and Central America.
At the end of this year's season, Miracle will donate 10% of all proceeds from the sale of branded glassware to the Seva Foundation, a global non-profit eye care organization that works with local communities around the world. whole world.
[ad_2]
Source link