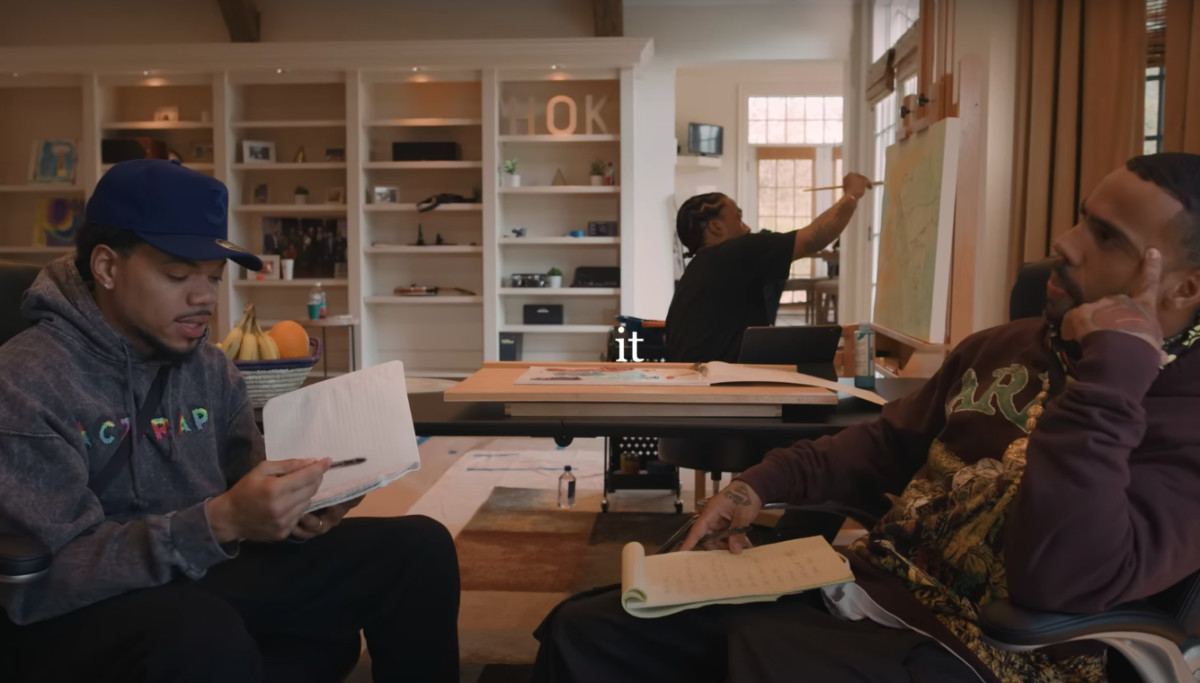 Chance the Rapper shares new song and video "A Bar About a Bar"
For the latest entry in its cross-media approach to releasing new music, Chance the Rapper is giving fans the chance to watch Chicago-based painter Nikko Washington bring a new work of art to life.
The video for "A Bar About a Bar" – directed by Chance and boasting cinematography by Troy Gueno – features a guest appearance from Vic Mensa, who last teamed up with Chance for "Wraith (Writing Exercise #3 )" of this month.
Washington's oil and acrylic on canvas, also titled "A Bar About a Bar," will be on display throughout this weekend at the Art Institute of Chicago. "Full circle moment for me," Washington said while sharing the piece on Instagram this week.
See the full "A bar upon a bar" experience above. Chance took a similar multi-faceted approach with the rollout of "Child of God" in March. The song and video release was complemented by artwork by painter Naïla Opiangah, with their collaboration intended to serve as a "visualization of our mirrored experience".
Also in March, Chance and Naïla discussed the Complex project with Jordan Rose. Speaking about the larger ambition behind this current chapter in his career, Chance highlighted the power of collaboration.
"That's what this whole next project is about: being in collaboration with artists and creatives and having these top-down conversations," he said at the time. "On 'Enfant de Dieu', I had written the verses and the hook before arriving at Naïla. I even recorded them before I got to her place, but I was still able to be in the creative process with her, because I was shooting an entire video with her while she was painting.
Learn more here.