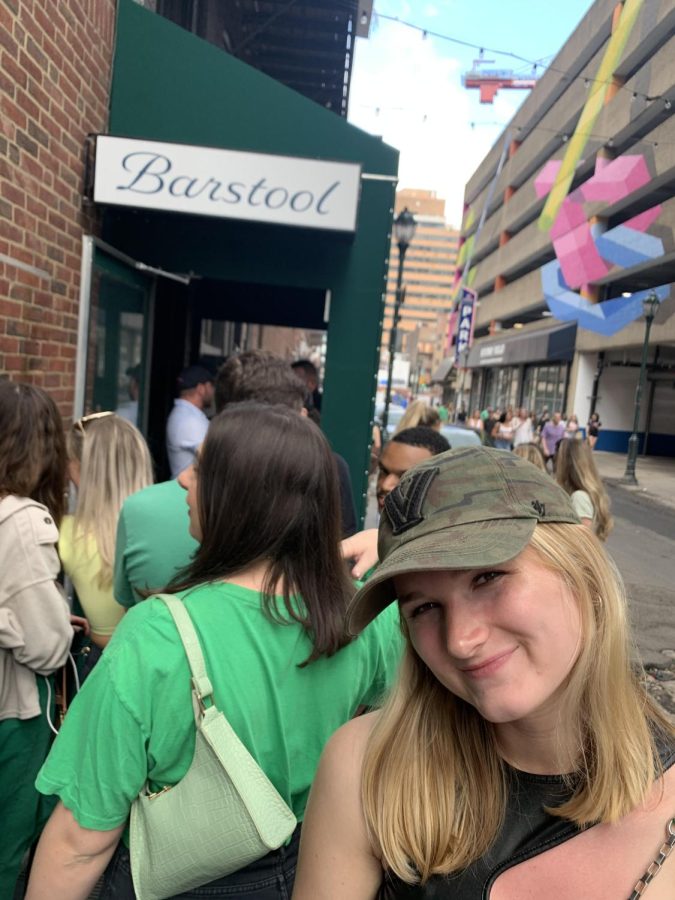 Barstool Sports Bar opens in Philadelphia – The Villanovan
On Friday, March 18, amidst the excitement of March Madness, Barstool Sports opened its long-awaited new bar in downtown Philadelphia: "Barstool Sansom Street".
The sports and pop culture-based digital media company was founded by Dave Portnoy in 2003 and has since grown into an empire. While Barstool Sports may have started as a blog, it has grown into a culture in its own right, with podcasts, merchandise, sportsbooks and more. Those familiar with Barstool understand the brand's hype around sports, partying, betting and generally having a good time. The Philadelphia bar is among the inaugural locations for the new sports bar concept, just behind Chicago.
At 1213 Sansom Street, the bar enjoys a prime location, a short SEPTA ride from the Villanova campus. To get to the bar from the West Campus stop on the Paoli-Thorndale line, one can drive 35 minutes to Jefferson Station (just past the commuter station). From there, it's just a seven-minute walk to Barstool Sansom Street.
On a Saturday afternoon during March Madness, the day after the bar opened, the queue lasted 10 minutes. Entering through the understated and simple entrance, visitors were greeted by dozens of televisions balanced with a rustic, hip and relaxed vibe. The space itself featured overhead light bulbs, plenty of seating, two long bars with multiple bartenders behind each, and a demarcated VIP area. Wall decor complemented the Barstool brand, with Instagram-worthy neon signs reading "Positive Vibes Only" and "Barstool Sansom Street," as well as phrase murals like "Salt of the Earth."
Consistent with Barstool's audience, the clientele was overwhelmingly young people under 30, with more men than women. Customers watched the games (and bet on them, of course), drank, mingled and danced. A professional photographer was there to capture every moment for Barstool's social media pages.
Villanova junior and major Elena Rouse spoke about her experience.
"I went there because I had seen the bar had just opened and thought it would be a fun adventure in the city, or at least interesting," Rouse said. "Although my student budget suffered badly, I still had a great time."
At three o'clock in the afternoon, no cover was required at the entrance, but the drinks were really expensive. A shot of tequila was $13.00, and two Portnoy-approved High Noons plus two shots of Barstool's Pink Whitney Vodka Lemonade totaled $40. The food menu was also pricey, but fairly comparable to prices in the city in general, with delicious classic bar fare like fries, chicken wings, sliders and more.
All in all, Barstool Sansom Street's upbeat vibe and culture it embodies made the expensive drinks worth the trip. For fans of Barstool and Portnoy, the destination is a must visit.