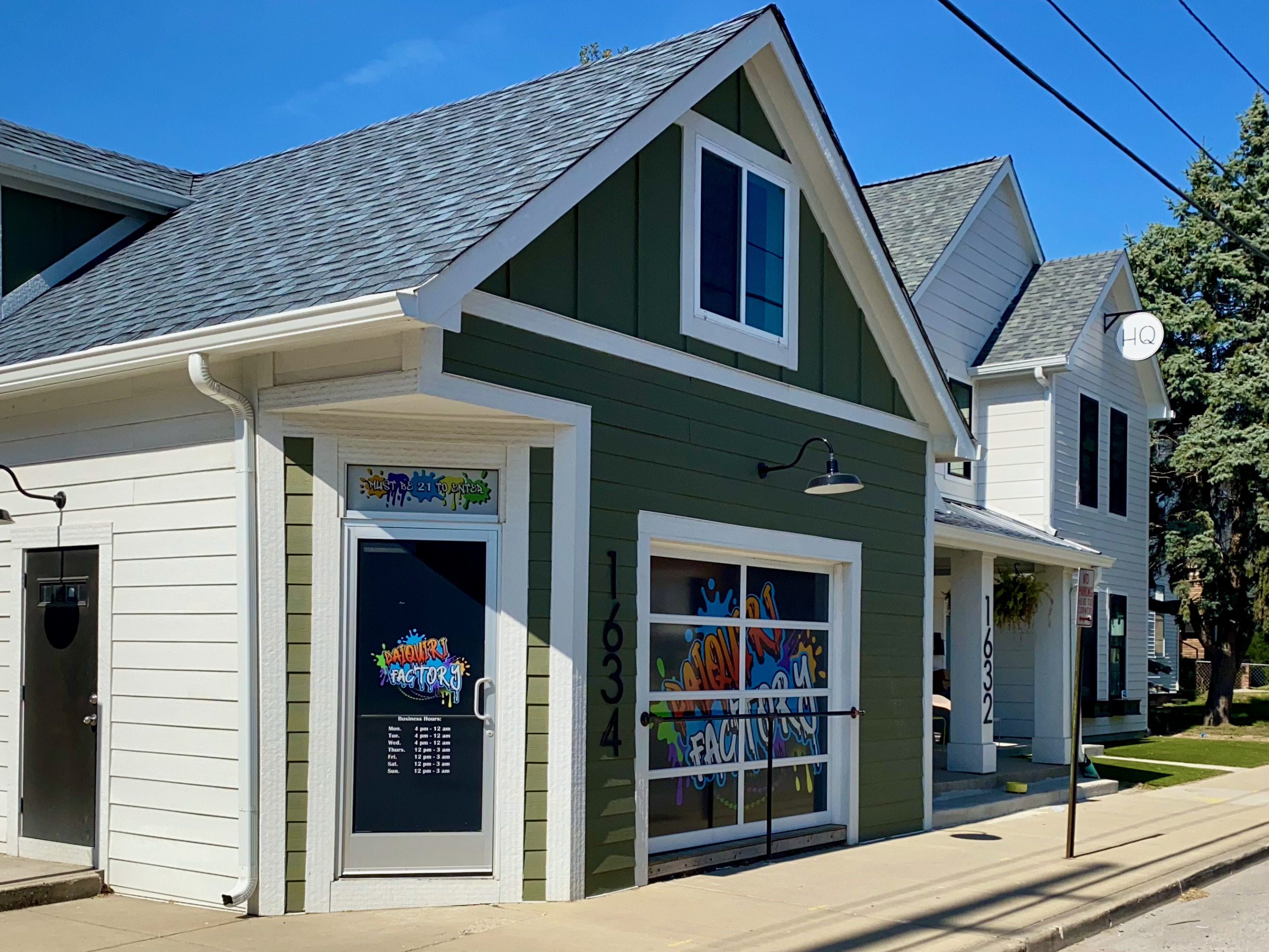 Bar planned at Bates-Hendricks to focus on wine-based daiquiris – Indianapolis Business Journal
[ad_1]
Darren Moore said he wants to open the Daiquiri Factory bar, 1634 S. East St., in the spring of 2023. (IBJ Photo/Dave Lindquist)
Although Darren Moore has no experience in the food and beverage industry, the Manual High School alum plans to open a bar in the Bates-Hendricks neighborhood to see if Indianapolis will adopt an establishment on the daiquiri theme.
Moore said he's traveled and seen the frozen cocktail thrive in New Orleans, where daiquiris are a Bourbon Street staple, and in Houston.
"I thought, 'We don't have anything like that here in Indianapolis. Why not try ? " he said.
At 1634 S. East St., the words "Daiquiri Factory" are displayed on a door and exterior wall in bright colors associated with the tropical drink invented in Cuba.
But the Daiquiri plant won't open until the spring, Moore said. One item on the to-do list is getting approved for a beer and wine sales license.
While rum, lime juice and sugar are the ingredients of a traditional daiquiri, the Daiquiri factory does not require a license to sell distilled spirits such as rum.
Instead, Prosecco, Moscato and other wines will be used in Daiquiri Factory drinks, Moore said. The recipe follows a tradition of wine-based margaritas served in places that don't have a license to sell tequila.
The daiquiris will be made onsite in slushie machines, Moore said.
"You pour spout and that's it," he said.
As co-owner of the business with his wife, Kenya, Moore said he hopes to hire four to five employees.
With graffiti-style murals on the interior walls, the Daiquiri factory will be a prime location for capturing social media photos, Moore said. Board games will be made available to customers, who will also be able to follow sporting events on the television screens.
"It's not going to be a nightclub-style establishment," Moore said. "It will be something cool for after work."
The planned Daiquiri factory occupies 3,000 square feet in a building that includes the Bang Hair Salon (A Salon) at 1632 S. East St.
The 1632/1634 building is one of many Bates-Hendricks buildings purchased and rehabilitated by Mike and Gabby Sherfick. In 2021, Mike Sherfick told the IBJ that he and his wife had invested over $2 million in development projects in the neighborhood.
"I went to Manual High School, so I've been there a long time," Moore said. "Bates-Hendricks is a growing area, and Mike Sherfick has been a great mentor to me. We decided to go ahead and try something there.
Moore's road to entrepreneurship began when he worked in a Tire Barn warehouse. Before the pandemic, he opened a used tire store, Flatz Automotive LLC, at the intersection of 14th Street and Sherman Drive.
"I took the experience I had from Tire Barn, opened a used tire store and now I'm working on a daiquiri bar," he said.

[ad_2]
Source link