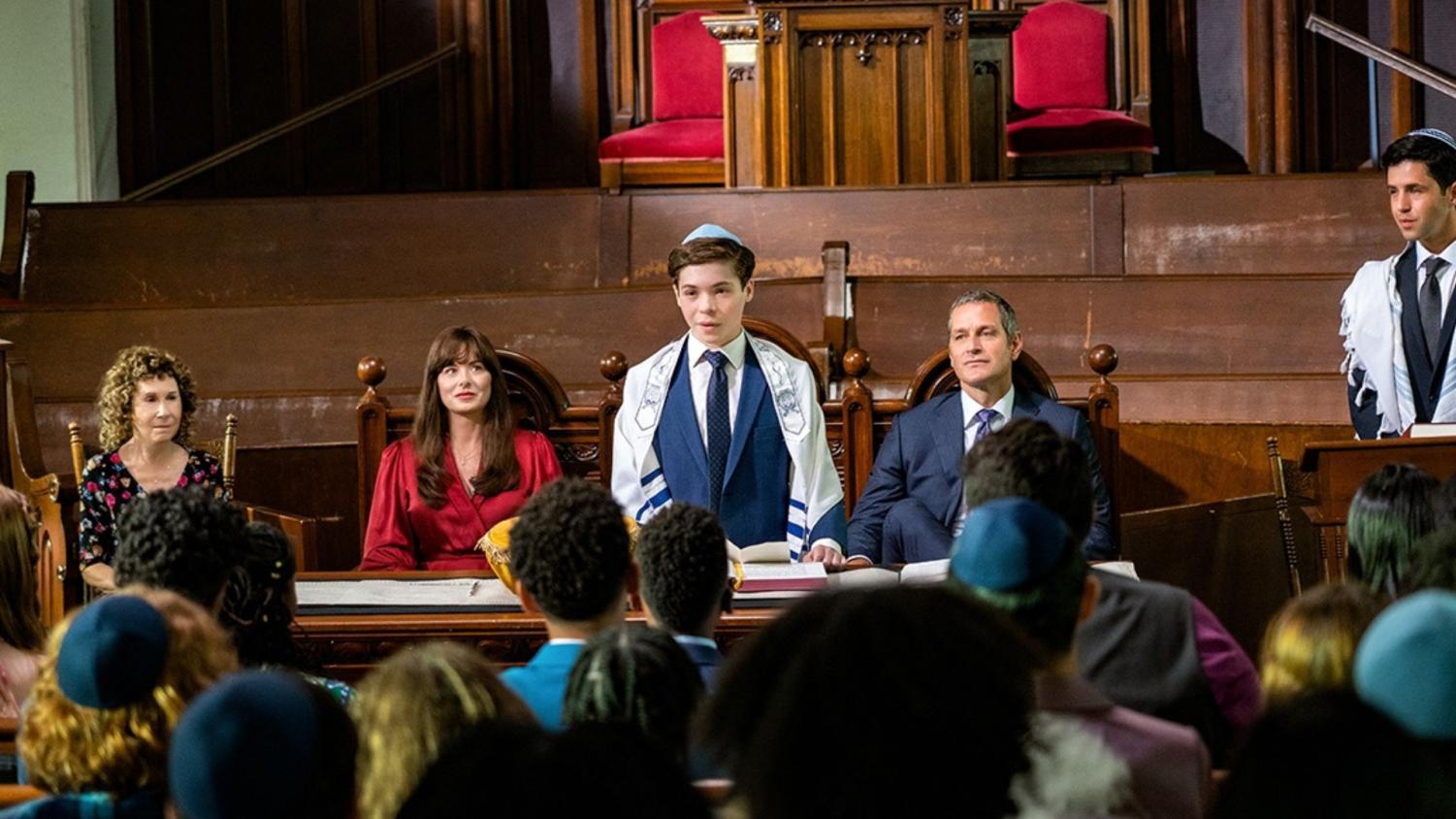 A Bar Mitzvah Musical Is Coming To Netflix And We're So Excited –
By Lior Zaltzman, Kveller
Posted on July 17, 2022
Put family movie night on your calendar for next August as the film adaptation of the very Jewish Broadway musical '13', titled '13: The Musical' is set to hit your Netflix. , and the first trailer looks so delicious.
The film's tagline is "Raise your voice even if it cracks," and really, if that doesn't get you back to your bar or bat mitzvah, I don't know what will.
The musical stars actor Eli Golden as Evan Goldman, a 12-year-old teenager preparing for his bar mitzvah in New York. "A bar mitzvah is the event that defines you, the Jewish Superbowl," Goldman says in the trailer. Unfortunately, her plans for the epic bar mitzvah are foiled by the dissolution of her parents' marriage.
Instead of spending his days planning a coming-of-age party in Manhattan, Evan must move with his mother, played by IRL Jewish mother Debra Messing, to the small town of Walkerton, Indiana – a place which inspired the song "The Lamest". Place on Earth.
Evan and his mother sleep with his Jewish grandmother Ruth, played by the wonderful Rhea Pearlman. "If it took a divorce to get you back, maybe that's a good thing," Ruth tells her daughter, like a real Jewish mother. "I look on the bright side of things," she professes.
The very easy-to-watch Peter Hermann from "Younger" plays Evan's father, Joel, who stays in New York with Evan's very sympathetic rabbi, Rabbi Shapiro, played by comedian and Jewish father Josh Peck. Peck makes the perfect movie rabbi, and he's full of Jewish jokes and zingers for his young student. In the trailer, after Evan attempts to recite his portion of the Hebrew Torah, Rabbi Shapiro answers a fake call and tells the teen, "It's God, he wants his tongue back."
As if having to practice his haftorah over video calls wasn't bad enough, Evan must also learn to navigate his new school's teenage politics. To carry out his plans for a glamorous bar mitzvah ("if my party is horrible, I'll never have it," he tells Rabbi Shapiro), he must make sure the most popular kids accept his party invitations – a task that proves to be quite a challenge for young Evan. Evan's new friend, Patrice, is not part of the school's cast of popular sportsmen and cheerleaders. A romance, a trip to an R-rated movie, college cafeteria drama, and plenty of teenage shenanigans — all set to addictive music — ensue.
The film is based on a beloved 2008 Broadway musical, a collaboration between Jewish composer and lyricist Jason Robert Brown and writer Dan Elish. Brown has won Tonys for his work on "Parade," a musical dramatization of the lynching of Jewish American teenager Leo Frank in 1915, and the famous "The Bridges of Madison Country." A new adaptation of the musical written by the two was published by HarperCollins the same year and will be released in paperback in August.
(Fun fact: The musical also marked the professional debut of none other than Ariana Grande, who played a cheerleader in the production with future "Victorious" co-star Elizabeth Gillies. is delicious, but it's an integral part of pop music history.)
This new film brings the popular musical into the 2020s and includes three new original songs. With a diverse cast, catchy soundtrack, teen drama, and what may be our new favorite on-screen rabbi, we really couldn't ask for more from a family-friendly summer movie.
We can't wait for the Netflix premiere on August 12!